Eastern Thailand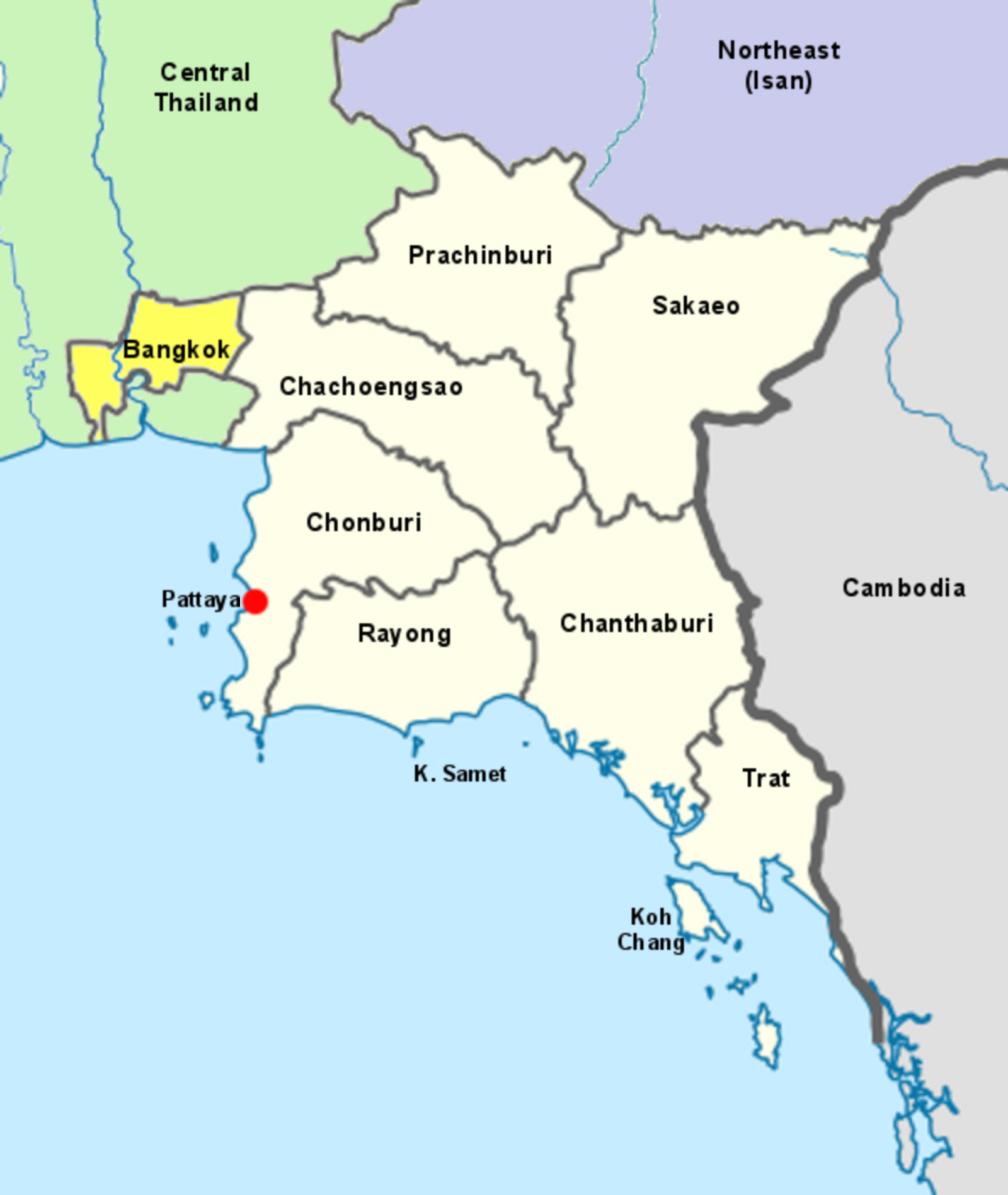 Thailand's "Eastern Seaboard" actually faces mostly south and west. The "eastern" part comes from the fact that it's east of Bangkok, which like most seats of government, considers itself the center of the universe. Perhaps no region of Thailand has undergone more development than the coastline between Bangkok and the Cambodian border. A small fishing village between Sri Ratcha and Pattaya in Chonburi province has been turned into Thailand's largest deep sea port, with a huge industrial park adjacent.
On down the coast, the old Vietnam-era "R & R" stop of Pattaya has grown into an international beach resort. Further along in Rayong is yet another petrochemical-centered industrial park, as well as the tiny resort island of Samet, while far to the east is the "new Phuket" Koh Chang.
Other Destinations
Chonburi
Outside of Pattaya, there are a couple of other notable places in Chonburi province:
Sri Ratcha

There's not much to really see here, but its a popular stopping point for Thais headed back to Bangkok from a weekend in Pattaya. The main street is lined with a market selling the famous Sri Racha Sauce - a sort of spicy catsup, as well as cookies, fruits and many other local products.

Laem Chabang

Site of a huge industrial park, Laem Chabang is also home to Thailand's main deep sea port. Thus, its now where the mega-sized cruise ships dock.
Rayong
This small island's white sandy beaches have made it popular with the backpacker set for years. Lately, some more up-scale developments have been built, but technically the island is part of a national park, so there's hope some of the development will be reigned in.
Trat
As far east as you can go along the Thai coast, the next stop is Cambodia. Gem mining (rubies and sapphires) is the big industry here.
There was once talk of turning this, the second largest island in Thailand, into another Phuket. It isn't that bad yet. In fact it is rather nice.