Krabi could well be described as the 'new Phuket' for the amount of development, much of which has taken place in just the last few years. Krabi's popularity is mainly due to its combination of fantastic limestone cliffs which march right down to sparkling white sandy beaches. Of course, there's also the clear waters filled with spectacular corals as well.
Map of Krabi Province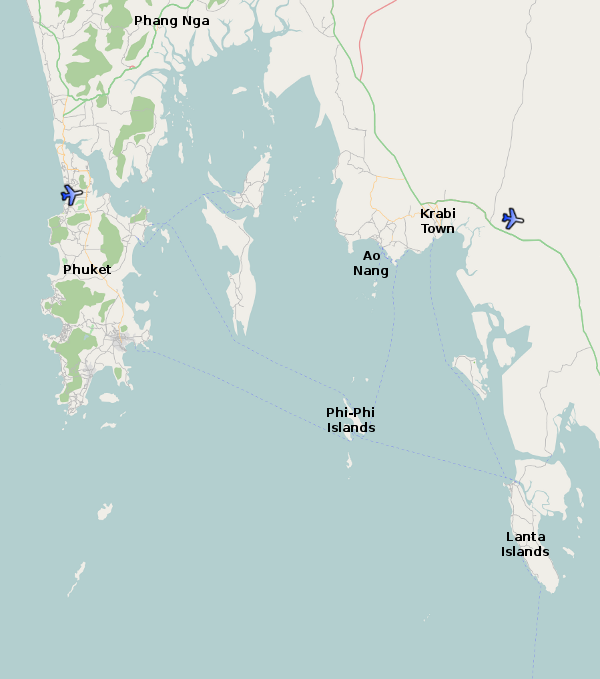 Most of the new development is in three areas: The Nang Bay (Ao Nang) and Railay coast of the mainland west of Krabi town; Lanta Yai island; and Phi Phi Don. Although the Phi Phi islands have been an alternative to Phuket for years - long before Leonardo Di Caprio discovered 'The Beach' - the mainland and Lanta have been developed only since the late 1990s.