Map of Songkhla Province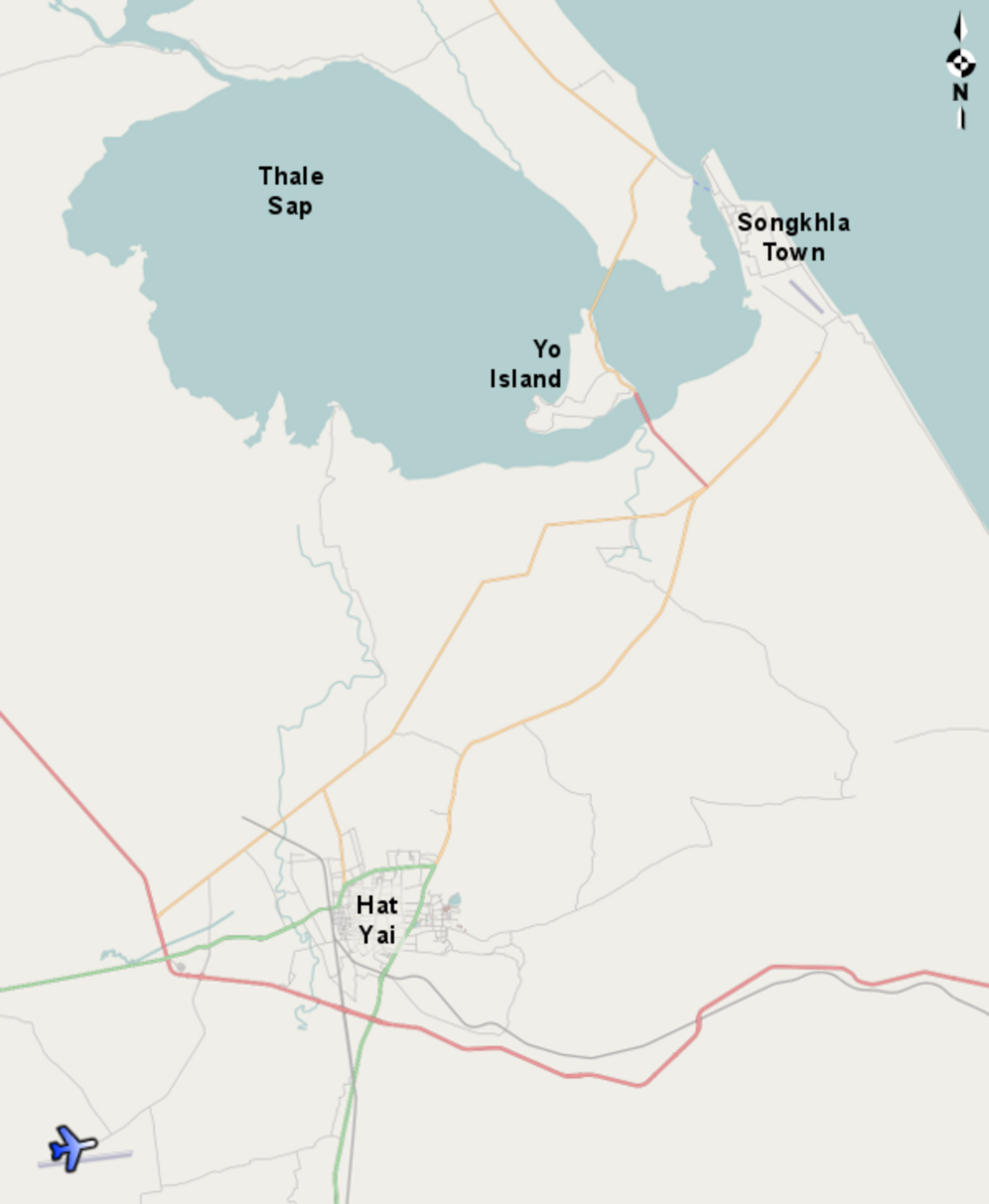 Click on a location for more information.
Map data © OpenStreetMap contributors, CC BY-SA
Songkhla province is something of an anomaly, in that its about the only province where the largest city is not the provincial capital. Hat Yai, close to the southern-most point of the province, owes its size and importance to the railroad.
The province has a rather odd shape, since it encompasses the coastal side of the great inland seas stretching up to Nakorn Sri Thammarat province.
Highlights
This rather sleepy little town sits on one side of the only opening to the inland sea from the ocean. While not as spectacular as those of the west coast, Songkhla town does have some nice beaches, which are complemented by a charming old town district.
The largest island in the Thale Sap has become something of a cultural playground popular with day trippers from Songkhla town and Hat Yai. The chief attraction is the huge Southern Folklore Museum.
Difficult to classify as a 'highlight' since Hat Yai is itself a rather ugly little town. Still, it attracts hoards of weekenders from Malaysia who come for cheap shopping and dining. Its also the south's main transportation hub, so you're likely to go through the city at least once if you're spending any time in the south.