Map of Nang Rong Province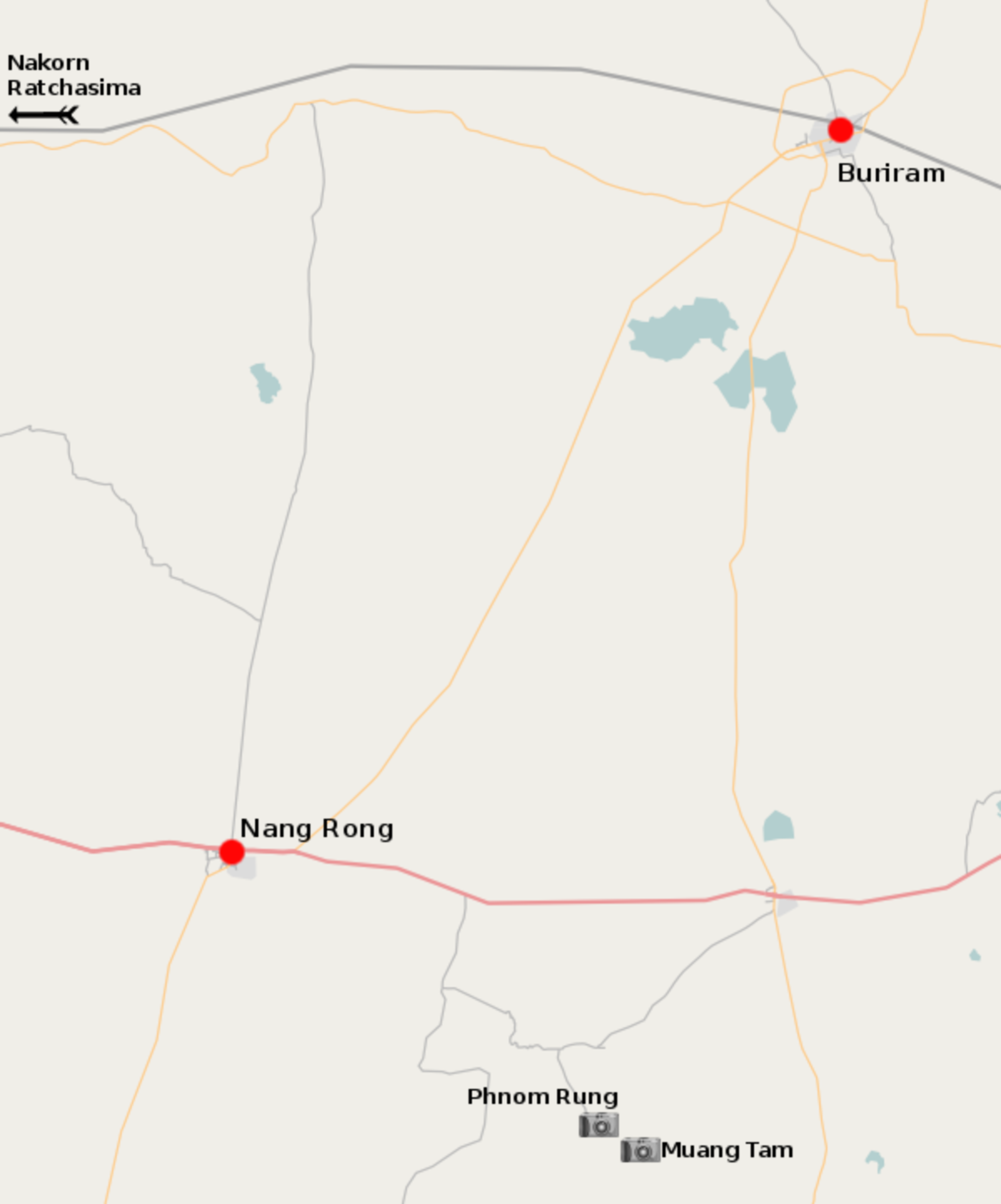 Click on any of the icons for more information.
Buriram province lies at the heart of the Korat plateau, between Nakorn Ratchasima and Surin provinces. There is not much to see, except for some of the most impressive Angkor era ruins in Thailand. The temple atop Phnom Rung hill is one of the largest and best preserved religious sites dating back to the tenth century.
The province remains somewhat 'remote' even to this day. It is not easy to get to the sights of the area, but for those with a keen interest in such things, it's well worth it. One thing worth emphasizing is that, if the ancient Khmer temples are your destination, you want to head to the town of Nang Rong, and not the provincial capital. One of the problems with the Thai practice of naming provinces after the biggest city in them is that it's easy to confuse the city with the province, and in the case of Buriram province, we're talking about an area of more than 10,000 square kilometers. Phnom Rung and Muang Tam may be in Buriram province but they're more than 60 kilometers from Buriram city.