The area between the western wall of the old city and the Ping River is where many of Chiang Mai's hotels are located, as well as the city's famous Night Bazaar. The river is connected to the old city by Tapae Road, which is the closest thing to a Main Street that Chiang Mai has. The road is lined with souvenir shops, restaurants and guest houses as well as a few banks, temples and some designer boutiques.
Chiang Mai Wall-to-River Map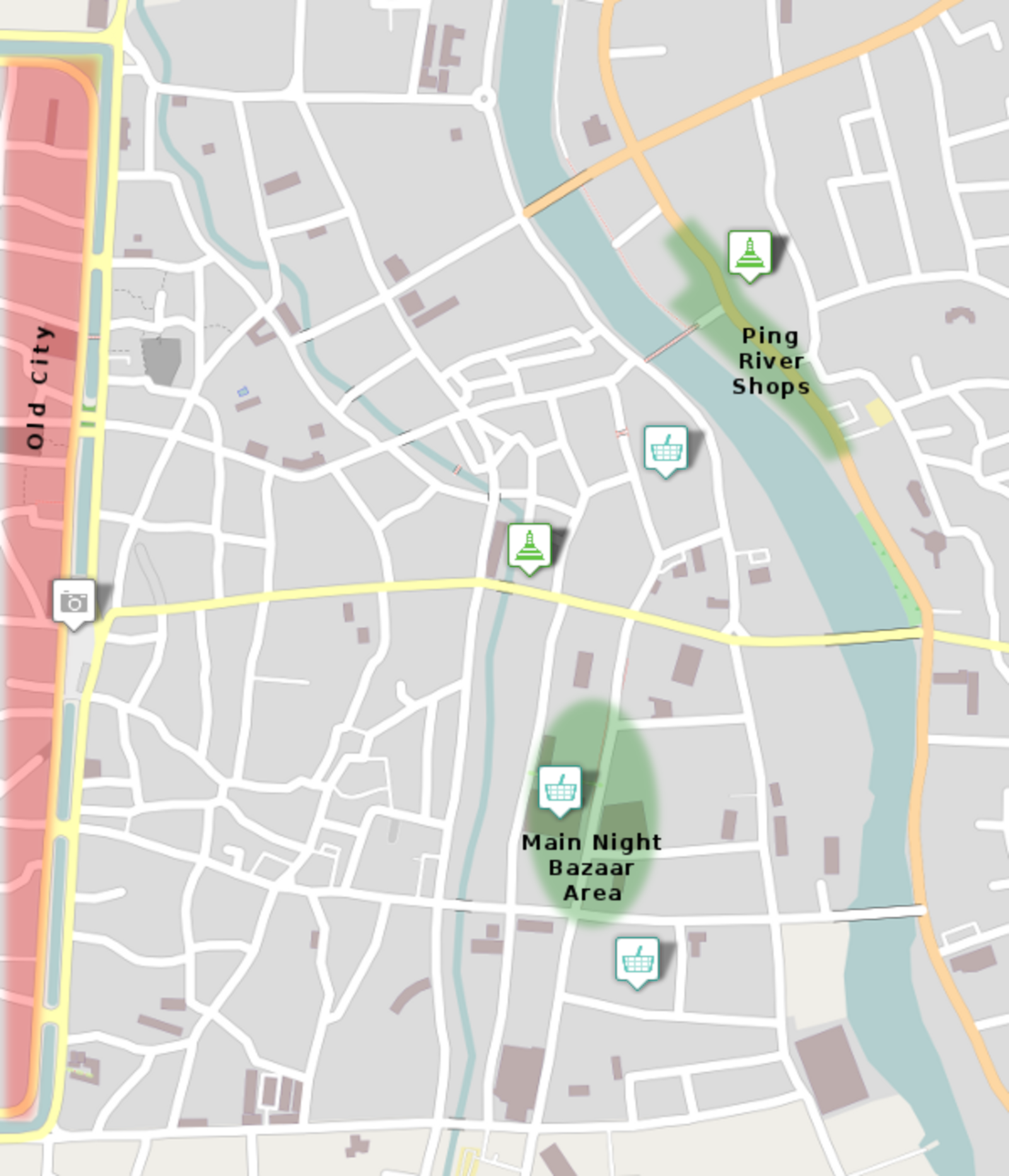 Click on any of the icons for more information.
Base map image © OpenStreetMap contributors, CC BY-SA
Down near the river at the base of Tapae Road is the very green Governor's Mansion, now used mostly for ceremonial functions.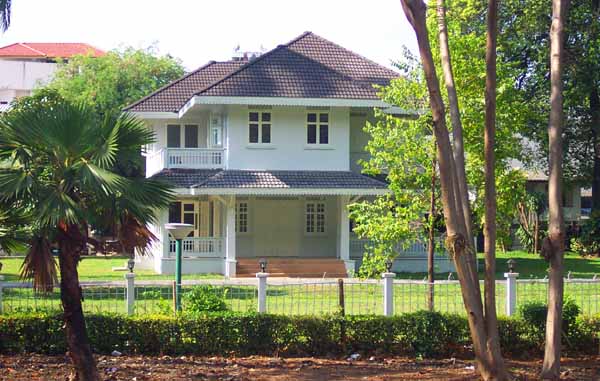 The Chiang Mai Governor's Mansion
North of Tapae Road, running along the river, is Wororot Market where you can buy fresh flowers, vegetables, fruits, meats and just about everything else you can imagine.
From the market, you can cross the river on a footbridge to Wat Gate and the river front shops along Charoen Rat Road.