The popular beaches are spread along the bays of the island's west coast. The beaches along the east coast, facing Pang Nga Bay, are mostly mud flats. All of the main hotels and resorts are on the western beaches. Each of the beaches and bays has its own character, which in turn is generally built on by the hotels and resorts.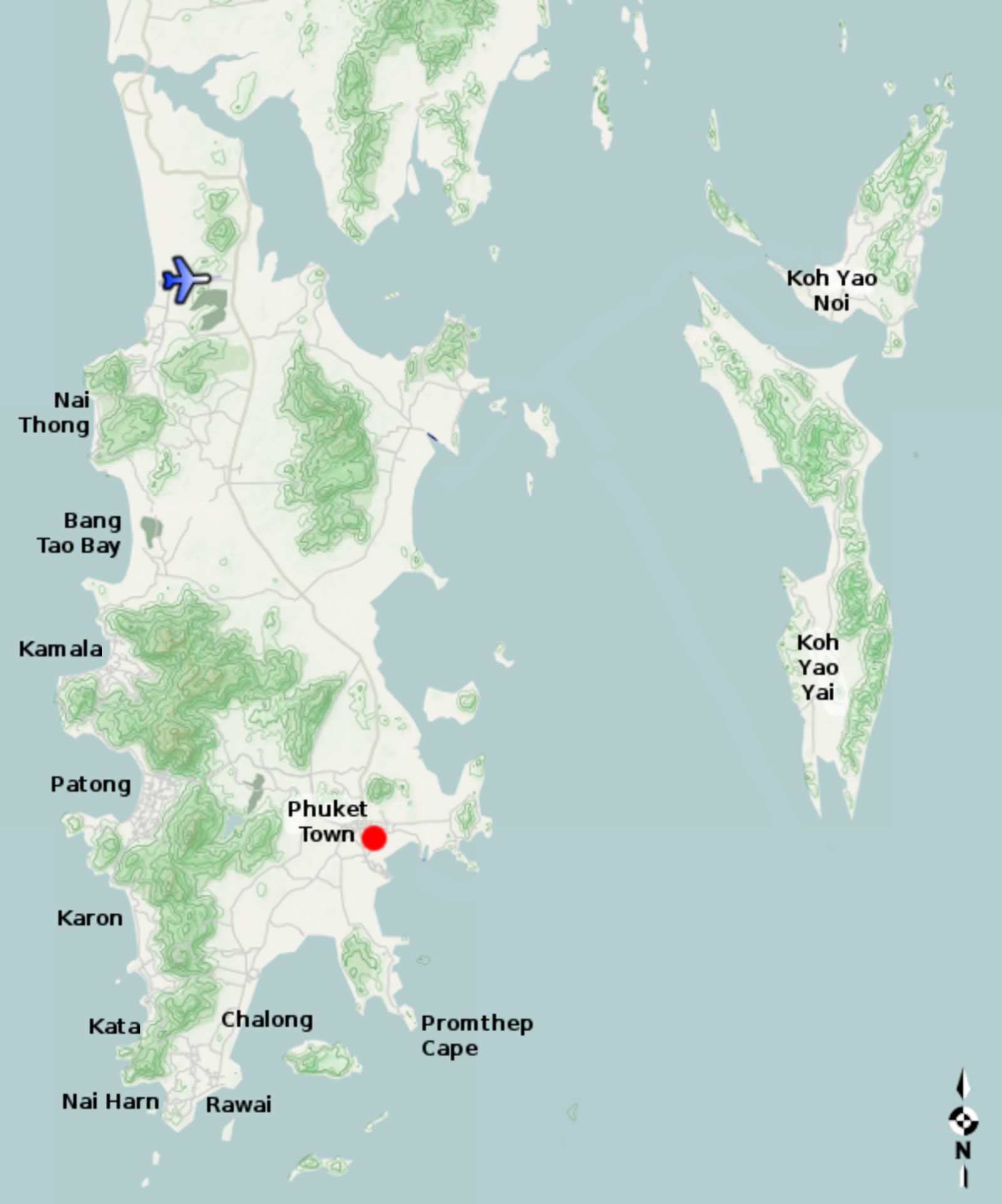 Map of Phuket's Beaches
Nai Harn

A favorite among many, with many little coves and other places to achieve privacy.

Kata Bay

A small bay, mostly occupied by the sprawling Club Med but also home to a few smaller boutique hotels. Quite popular with an alternative crowd.

Karon Bay

Very long beach which can be a little steep and windblown for my taste. However, the steep beach deflected much of the force of the December 2004 tsunami, making it one of the least damaged beaches on Phuket.

Patong Bay

Patong's long curving beach is backed by the island's main tourist center, home to most of what nightlife there is on the island. Although extensively damaged by the tsunami, many businesses were re-built within months, and by November 2005 things were more or less back the way they were before the big wave hit.

Kamala Beach

Intimate beach just north of Patong Bay.

Bang Tao Bay

Home to the integrated resorts of Laguna Phuket, the beach is long and sandy.

Nai Thong Beach

One of the least touristy beaches on the island. The beach is quite nice and mostly visited by Thais.
Beach Guides
Note: The product information displayed on this page is supplied directly from Amazon.com. Price and product availability may vary. AsiaForVisitors.com takes no responsibility for the accuracy of the information presented here. Check the price and availability at Amazon.com before finalizing your order.