Ayutthaya Historical Park Map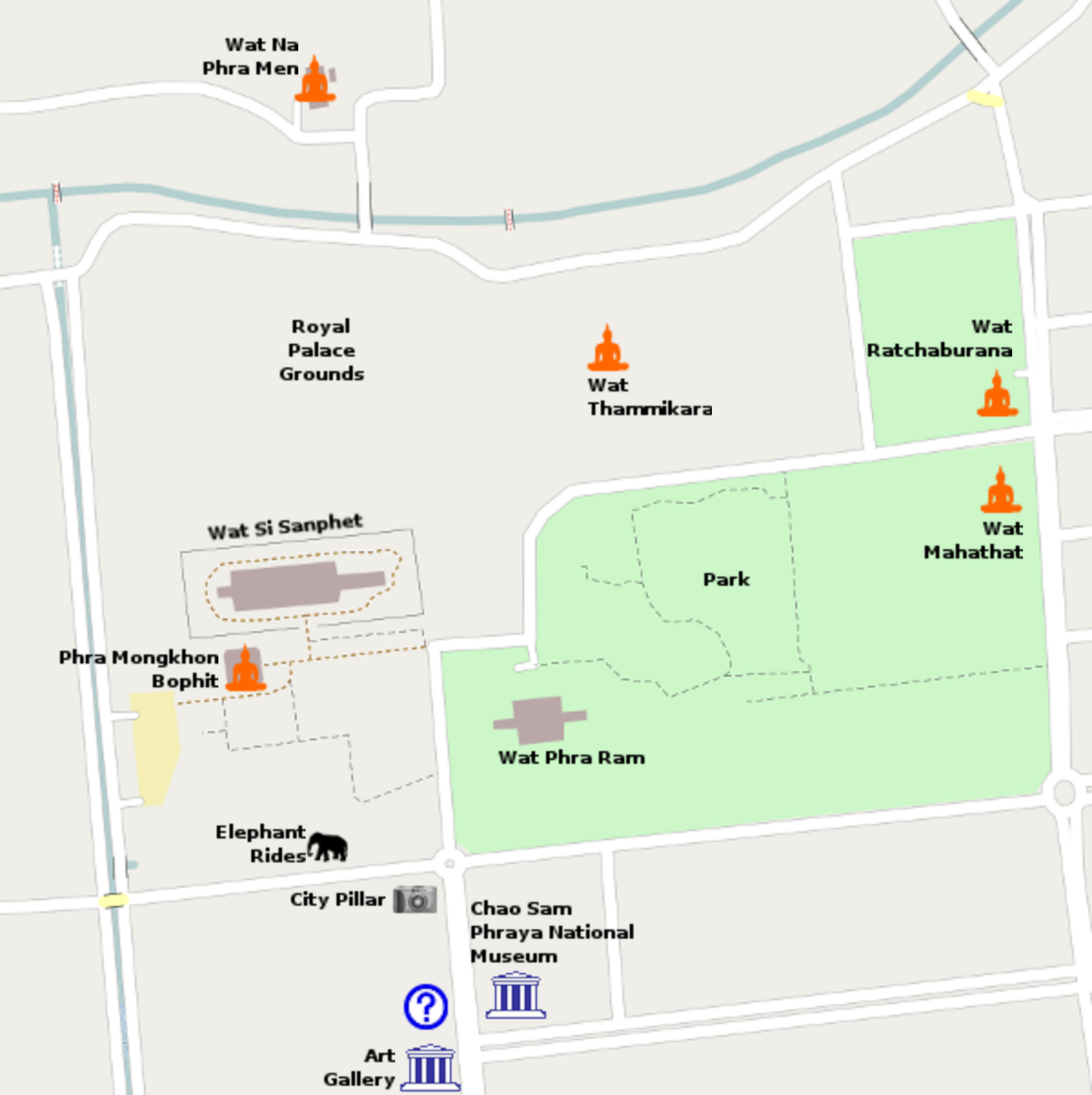 Click on any of the icons for details.
The Ayutthaya Historical Park encompasses most of the main sights on the former island capital. If you're doing a quick day trip to Ayutthaya from Bangkok, you can easily restrict yourself to this area and see the most important monuments.
You can take it with you.
All of the information in this online guide is available as a handy ebook, in formats that can be read on any ereader or smartphone. Check out our ebook guides.
Visits usually start at Wat Si Sanphet, move on to Wat Phra Ram and then finish up at Wat Mahathat and Wat Ratchaburana. There are a number of restaurants across the street from the last two temples, if you need to grab lunch during your tour.
There is a Tourism Authority of Thailand (TAT - the government tourism ministry) information office close to the big traffic circle not far from the monuments. The office can provide information and guidance, although do note they are not a travel agent, they can't make any arrangements for you, only suggest where to go. The office does sometimes have bicycles for rent, but you would be better off renting a bike near the train or bus stations where you arrive.
Elephant rides have long been a tradition at Ayutthaya. The rides are definitely a tourist trap, but some people love them anyway. You can book your elephant at the lot just across from the City Pillar shrine.