Map of Phang Nga Province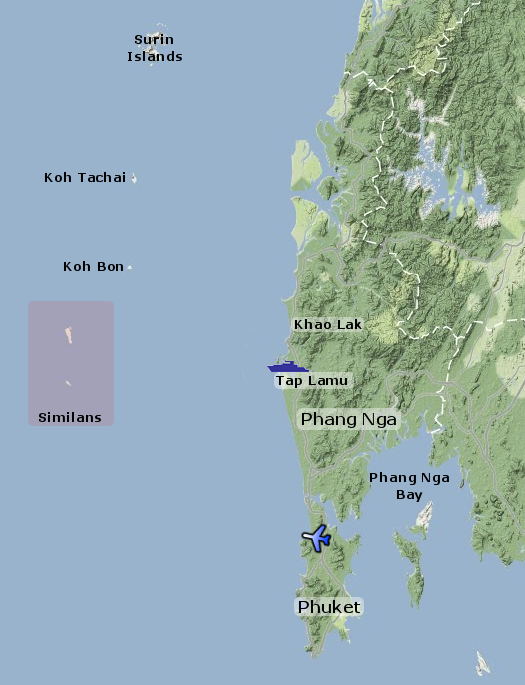 Click on an area for more details.

The time was when visitors to Phang Nga province were confined to day trippers from Phuket who came by bus or boat to see the fantastic scenery of Phang Nga Bay. That began to change around the turn of the century, and by 2005 the area around Khao Lak beach was attracting thousands of travelers, and international hotel chains were beginning to build in the area. When the tsunami hit Asia the day after Christmas in 2004, Khao Lak was the worst affected area of Thailand, with an official death toll of more than 4,000 people (unofficialy, 10,000 people).
Off the coast of Phang Nga are the Similans, a group of eight islands that Skin Diving magazine rated among the ten best places on earth. Even for non divers, the islands, as well as the mainland, are home to some beautiful scenery.
Further to the north are the Surin islands, also very highly rated dive spots.
Getting there can be the biggest challenge to enjoying a stay in Khao Lak. Unless you rent your own car or arrange transport through your resort, the only other option is to hop a bus bound for Ranong.