The long, narrow province of Prachuap Khiri Khan - just "Prachuap" to most Thais - runs from Petchburi in the north down to Chumpon province in the south. On the east is the Gulf of Siam while on the west is Burma. The province marks Thailand's 'skinniest' point, where there's just 11 kilometers between the sea and Burma.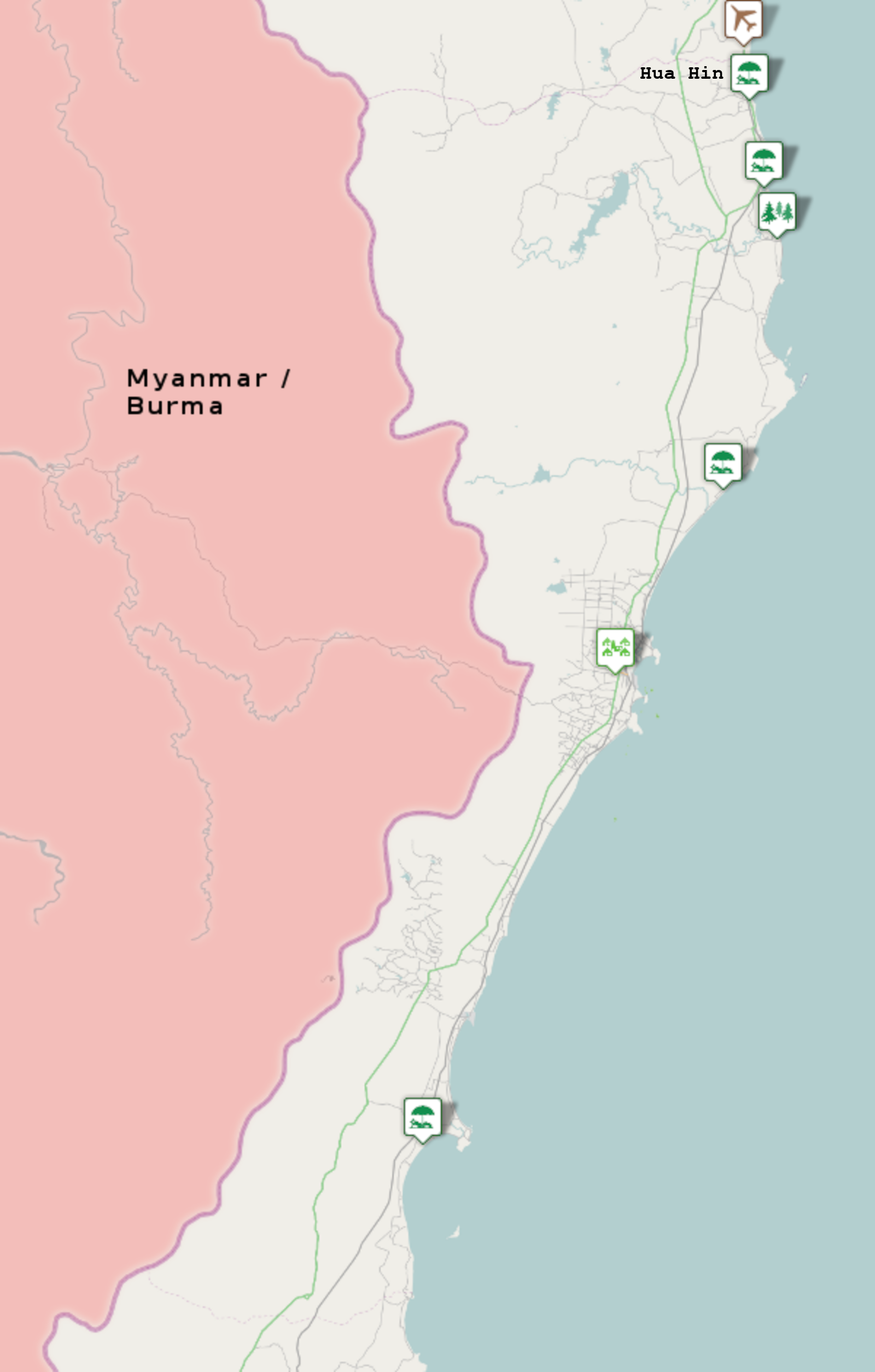 Click on icon for more information, or scroll down for a summary.
Base map image © OpenStreetMap contributors, CC BY-SA
The province is best known, at least among travelers, for its many beaches. The most famous of these is the 'royal' retreat of Hua Hin at the far northern end of the province. There are several others, which have been coming into their own in recent years, although it must be said that most of them cater more to Thais and expats than to international travelers.
The provincial capital, which like all Thai provinces gave its name to the province, is not very interesting. While it does have beaches, there are far better places around the province to enjoy sun, sand and sea.