Thailand's deep south stretches from the Malaysian border up through the provinces of Narathiwat, Yala, Pattani, Songkhla, Satun, Phatthalung and Trang. The provinces nearest the border can feel more like Malaysia than Thailand, with the population in the countryside being mostly Muslim Malay, while in the cities you'll find large Chinese communities.
Thailand's Deep South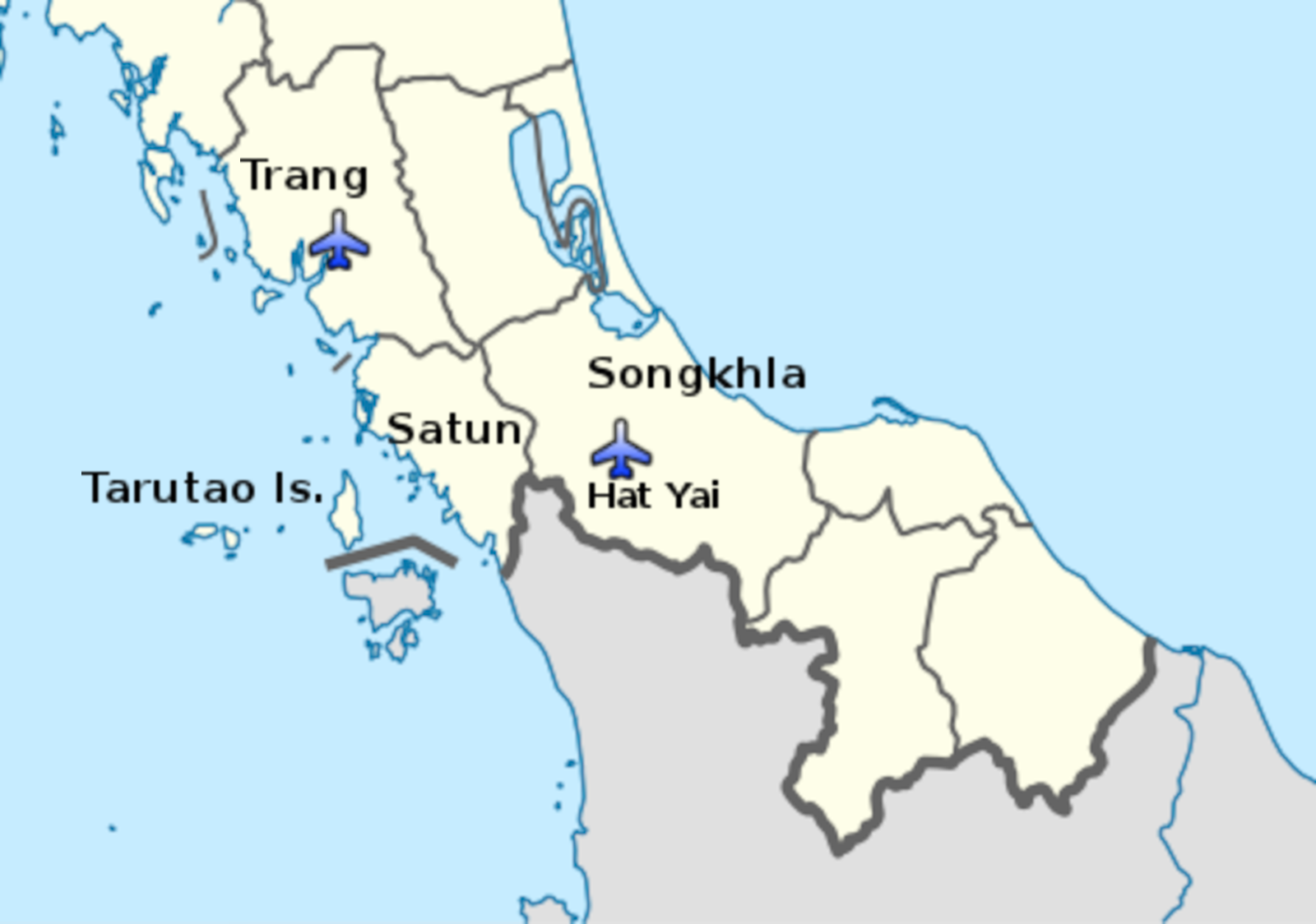 Much of the deep south is relatively un-developed for tourists. Facilities can be a bit thin on the ground, but fortunately that means there aren't many tourists either. The west coast is the more developed, with its spectacular limestone landscape stretching down from the Phuket and Krabi area. The east coast features the huge inland seas between Patthalung and Songkhla with their unique ecosystem.
Highlights
Patthalung is the home of Thai shadow puppetry. The craft was first performed in Thailand in the city. This small provincial capital also boasts a beautifully restored nineteenth century governors palace.
The main reason for visiting Patthalung is to venture by boat into the smallest of the inland seas lining the east coast. The Thale Noi bird sanctuary is the largest in Thailand and plays host to thousands of exotic migratory birds who each year make their way from China or Siberia all the way to Sumatra or Australia.
Until recently, Trang's many small islands with white sandy beaches were virtually untouched by tourism. That situation beginning to change as development creeps down from Krabi to the north.
Even most Thais didn't know about this island until the Survivor television series came along. Even now, it doesn't get many visitors since there are almost no facilities on the island. The Tarutao National Marine Park actually covers 51 separate islands.
Generally skipped over in favor of more spectacular beaches on the west coast, the sleepy town of Songkhla at the one point where the big inland seas open to the ocean does have some quite nice beaches, an interesting old town area and many other cultural sights.